Home
Features
Download
Measuring
Architectural
Structural
Civil
Development
Tutorial
Price List
Purchase
Links
.

A small industry solution for making architectural, structural and civil drawings in 2D/3D
BauTab© 2022.1 © 1992 - 2022 Dipl.-Ing. Kurt Werdan

Released for AutoCAD
®
2022 / 2021 / 2020 / 2019 / 2018 / 2017 / 2016 / 2015 / 2014 / 2013 / 2012 (32/64 Bit) german
Released for GstarCAD
TM
2022 / 2021 / 2020 / 2019 / 2018 / 2017 / 2016 / 2015 / 8 (32/64 Bit) / 2012(EX) german
Released for BricsCAD
TM
V22 / V21 / V20 / V19 / V18 / V17 / V16 / V15 / V14 / V13 / V12 (32/64 Bit) german
Released for ZWCAD
TM
2022 / 2021 / 2020 / 2012 / Classic
german

For Windows 11 / 10 / 8.1 / 8 / 7 (64/32 Bit)
* Commands for walls, windows, doors, vents, openings, planning etc. 2D/3D
* Fully automatic labeling of the parapet heights possible
* Fully automatic wall dimensions with 3 dimensional chains incl. window heights
* Dynamic level symbols with automatic change in the stretching
* Living room tag with automatic identification (with optional scope)
* 2D / 3D - symbol libraries and 2D / 3D staircase macros
* Detailed command for quickly creating details in the model area
* Contour hatch command for difficult cases (also in layout / paper space)
* Automatic storage mesh placement with position marking
* Many routines for steel bars - laying and positioning , reinforcement schedules
* Labeled steel construction - profiles (shape, side view, top view and 3D)
* Wooden floor joists and roof construction on average , in 2D and 3D
* Conversion of floor plans in 3D Solids, automatic generation of sections and elevations
* Useful commands for generating position maps
* Digital terrain model (DTM), contour lines, sectional profiles
* Training and Import of terrain points layer model
* Positioning of steel and timber sections incl. bills
* Area and mass labels with automatic list generation
* All lists directly in the drawing or export to EXCEL
* Tutorial with exercise drawings for easy self training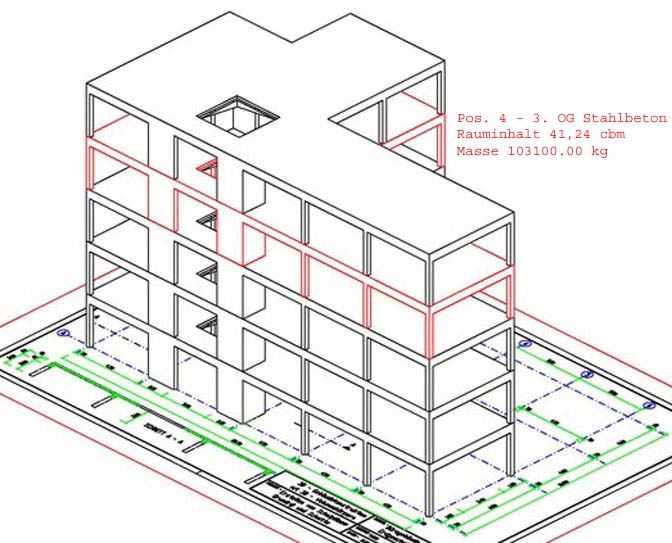 2D and 3D constuction of walls, columns, slabs etc.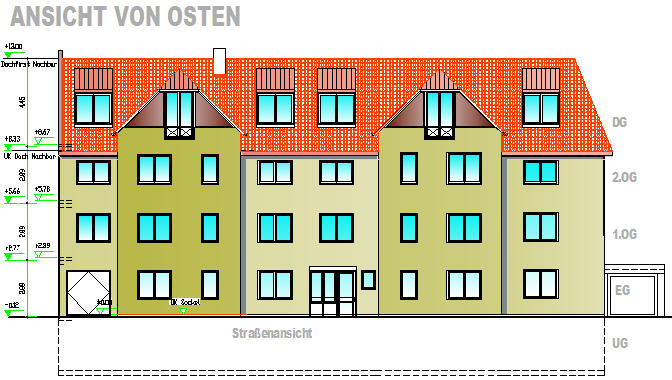 Architectural elevations and sections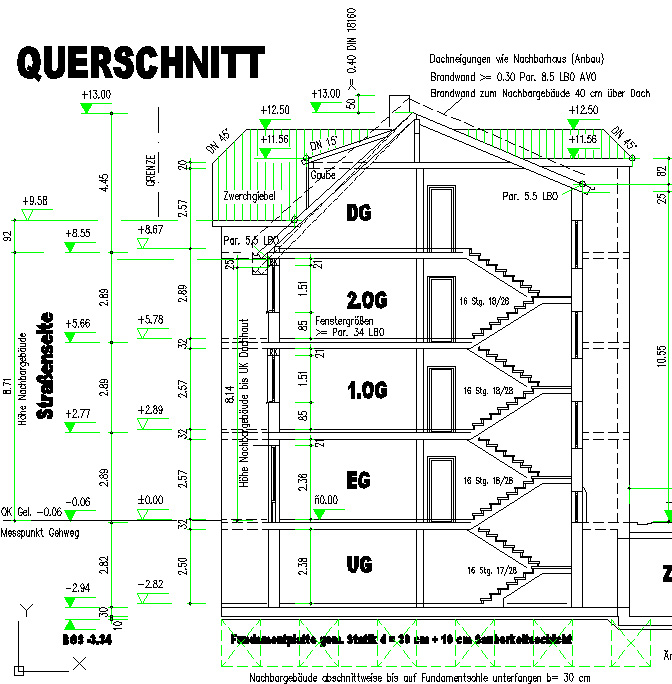 Many comfortable commands for drawing walls and automatic dimensioning (geman style)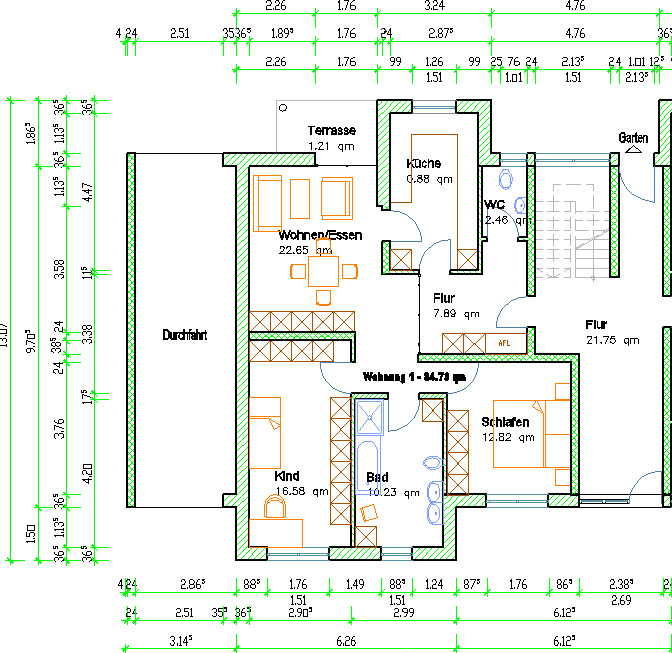 Floor plans with furniture and stairs in 2D and 3D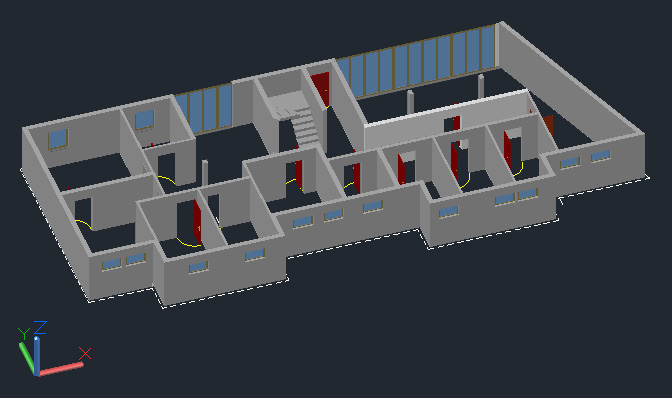 Commands for 3D roofs and dormers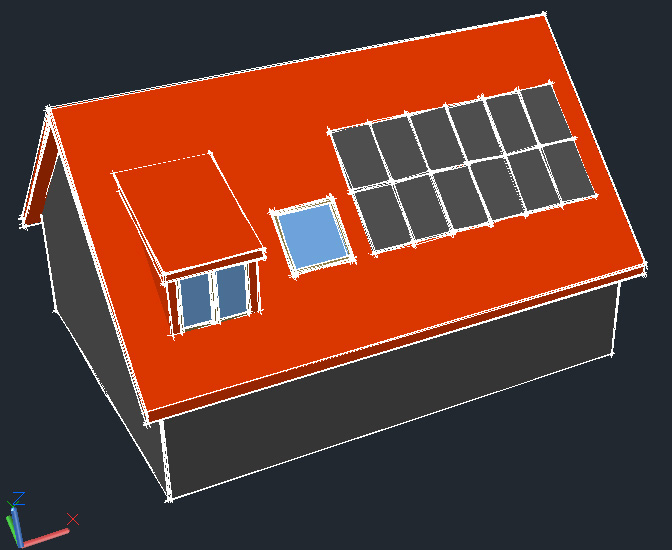 Construction engineering commands for reinforcement, steel and wood constructions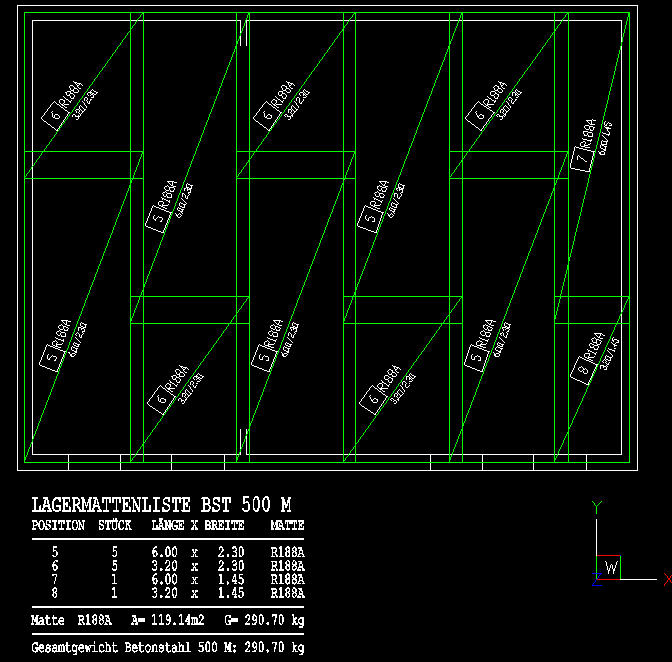 Paper space (Layout) can be used for making 2D reinforcement plans derived from 3D models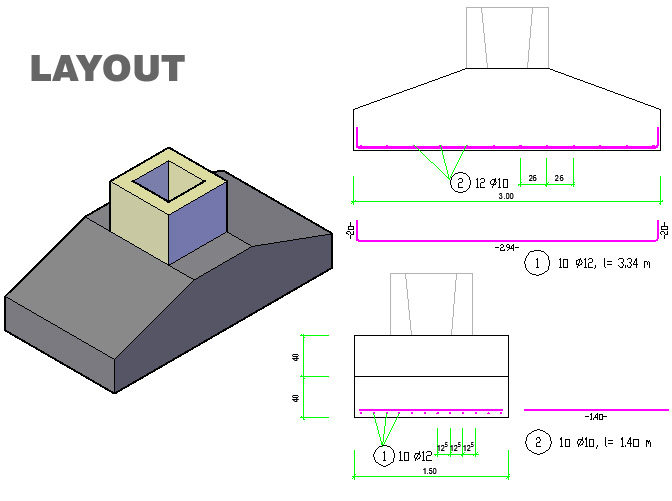 Civil plans with 3D terrain modeling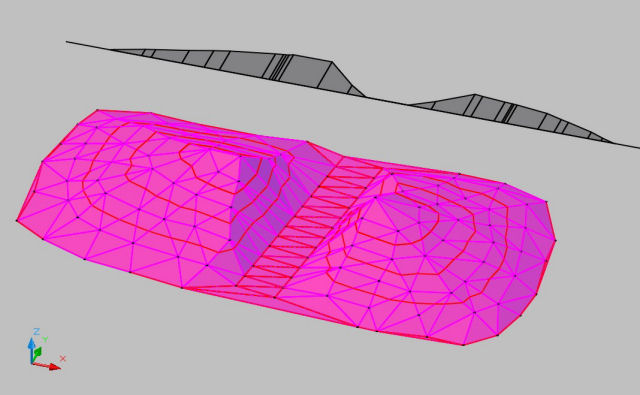 Identical BauTab.de© command icons in AutoCAD®, BricsCADTM, GStarCADTM and ZWCADTM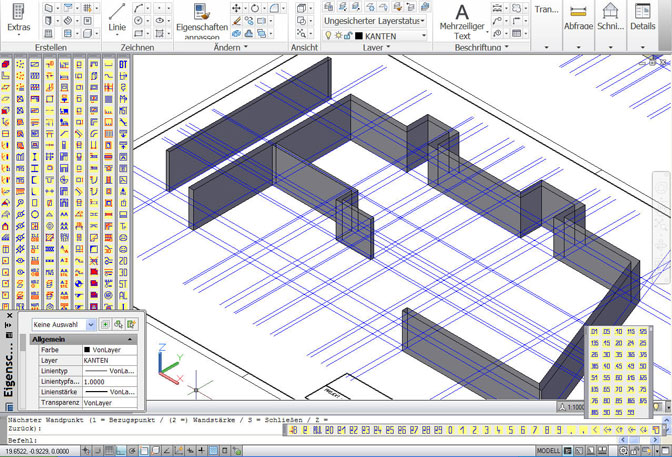 BauTab.de is a software without copy protection!

BauTab has no activation code and is not asking for the serial number of its base CAD program, nor is it bound to harddisk ID, IP oder MAC adresses. You may install a single computer license also on a second machine or notebook, but you are not allowed to use them simultaneously. So the BauTab multi seat licenses are also usable flexibly! Purchased licenses are visibly personalized with name and address; drawings that you generate with the test license are internally coded and can be identified - also drawings generated with the non commercial educational editions.
BauTab.de is running with
AutoCAD
®
2022, 2021, 2020, 2019, 2018, 2017, 2016, 2015, 2014, 2013 and 2012 releases,

ZWCAD

TM 2022 / 2021 / 2020, Classic and 2012,
BricsCAD
TM
V22, v21, V20, V19, V18, V17, V16, V15, V14, V13 and V12,
and with

GstarCAD

TM 2022, 2021, 2020, 2019, 2018, 2017, 2016, 2015, 8 and 2012(EX)! It has been tested with the latest versions of
AutoCAD

®

2022,

AutoCAD®Architecture 2022, BricsCADTM V22
and GstarCAD 2022

!
BauTab.de
contains commands for architecture, civil engineering (concrete / steel / wood constructions), civil engineering (digital terrain modeling), 2D - 3D and planning - construction - as well as a beginners tutorial and many drawing exercises for learning and practicing alone. As basis CAD programs are BricsCAD
TM
versions V22, V21, V20, V19, V18, V17, V16, V15, V14, V13 or V12, GstarCAD
TM
2022, 2021, 2020, 2019, 2018, 2017, 2016, 2015, 8 and 2012(EX), AutoCAD
®
2022, 2021 / 2020, 2019, 2018, 2017, 2016, 2015, 2014, 2013, 2012 or vertical applications such as AutoCAD
®
Architecture, AutoCAD
®
Civil 3D
®
, ZWCAD
TM
2022, 2021, 2020, Classic and 2012 on Windows 10, 8.1, 8, Windows 7, Vista, and XP. Running also with english versions of AutoCAD / BricsCAD / GStarCAD / ZWCAD (also commercial licenses or school / student versions and demo versions), but at the moment only with german dialoges - an English version is scheduled. The BauTab.de trial runs with at
http://students.autodesk.com
free downloadable student versions of AutoCAD
®
, AutoCAD
®
Architecture, AutoCAD Civil 3D
®
and AutoCAD
®
MEP. Not suitable for AutoCAD LT
®
or IntelliCAD
®
and its derivatives, except BricsCAD
TM
, ZWCAD
TM
and GstarCAD
TM
!
BauTab has a 32 / 64 bit capable installer

for all BauTab versions with AutoCAD, BricsCAD, ZWCAD, GStarCAD and all Windows versions from Windows 7, 8, 8.1, 10 and 11 (32 and 64 Bit):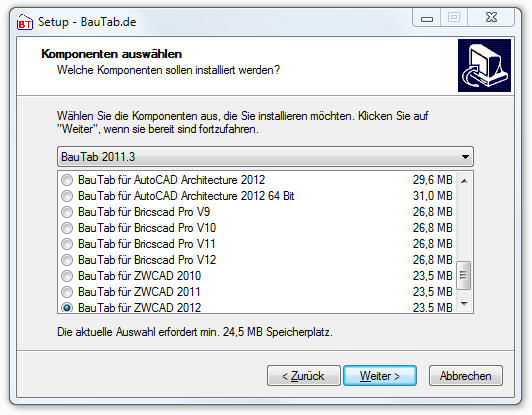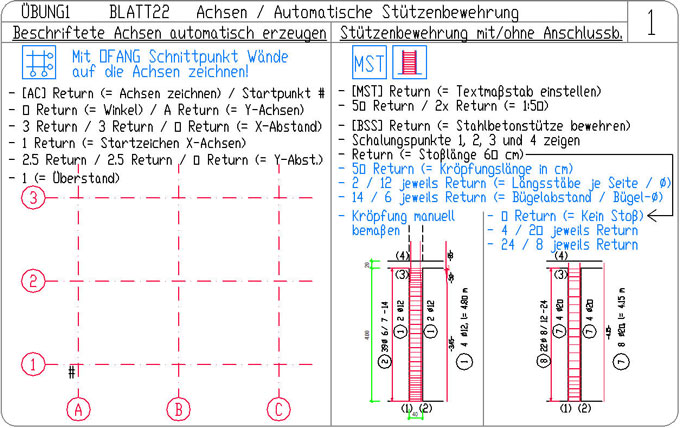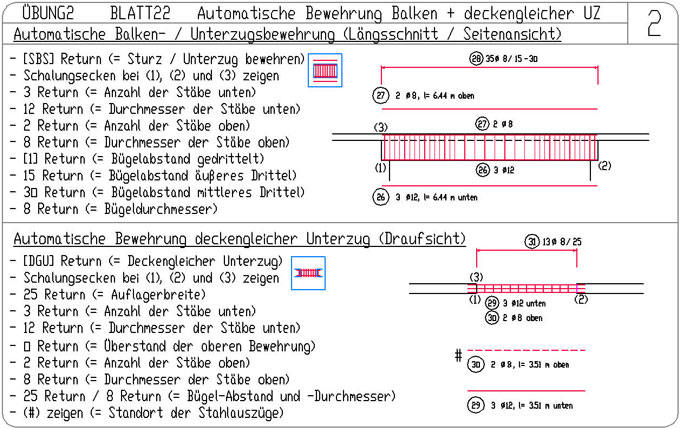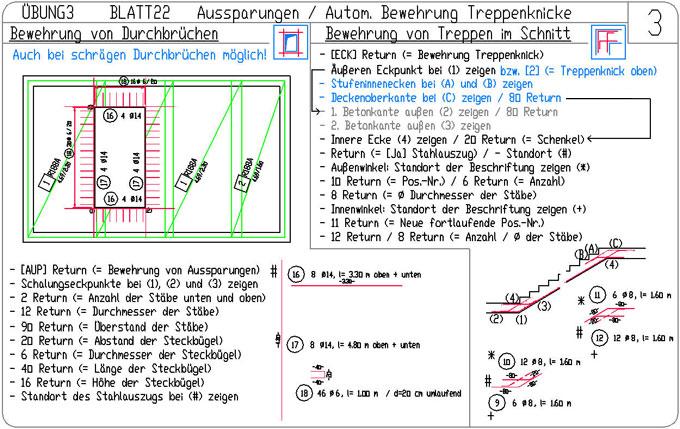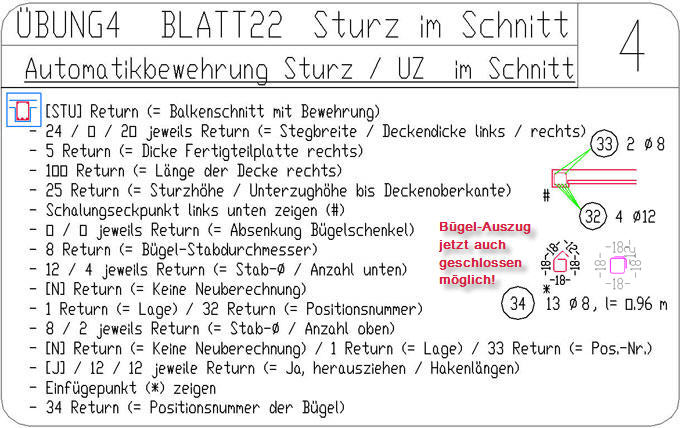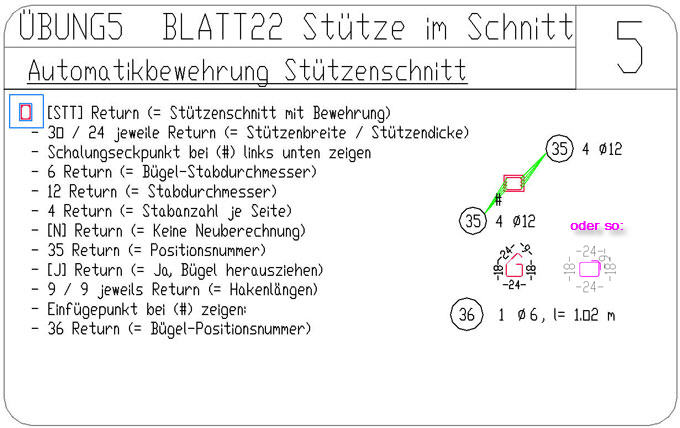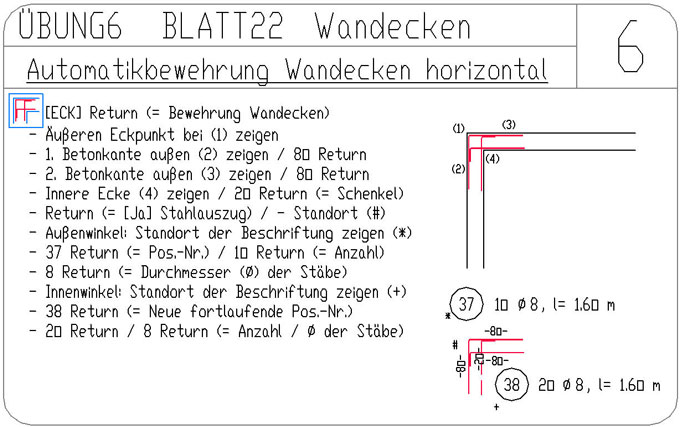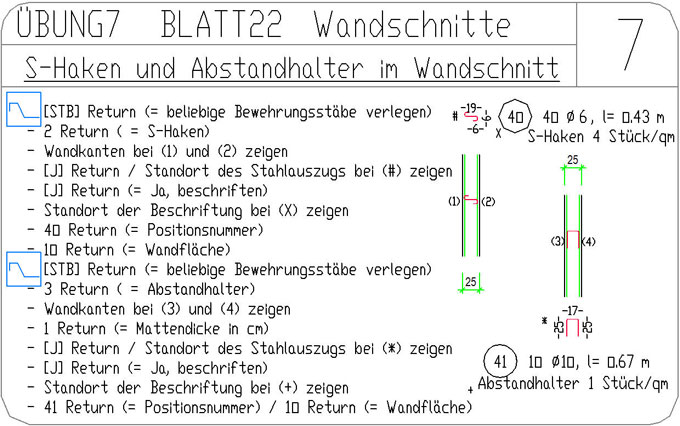 List of BauTab Keyboard Shortcuts (German)
List of AutoCAD Keyboard Shortcuts
TIP: command line missing?


Press STRG + 9 in AutoCAD, or please key in '_COMMANDLINE' in Bricscad oder '_CMDBAR _SHOW' in ZWCAD.

BauTab-Documents (in german language / PDF format):
(For starting it you have to install free of charge ADOBE READER®)
BauTab - Tutorial (Quick Guide) german
BauTab Help System "BTH"
Installation Reference for free of Charge AutoCAD Student Versions
"Dynamic Input" (since AutoCAD 2006) also possible in BauTab
BauTab Room Area Calculation also with AutoCAD Architecture (ADT)
"MASSE" - Command for Volume and Mass of 3D Solids
BauTab Room Area Calculation with Detection of "Insulars"
Enhanced BauTab Measurement since AutoCAD 2008

LEGAL NOTICE
Withdrawal and return law:
By acquiring a BauTab license there is an engineering contract concluded to create and deliver a customized software file (BauTab license file).
The licensees are either entrepreneurs (commercial or freelance), companies (legal entity), authorities (for example, state schools), or registered associations (e.g. 'friends of school').
As there is no sale to private consumers, it exists no revocation and return right after german Civil Code laws .


Customer Service:
Of course, every little email request (or fax) by a BauTab licensee will be answered immediately and free of charge (max. 1 per week ;-), even if it is sometimes concerning only the basic operation of the CAD program.
Tip: First check the programs help system!
For larger and more time consuming cases there are up to 3 times e-mail and fax hotline or remote (max. 30 min) free of charge within the first three months after purchase or upgrade.
Then be billed at an hourly rate € 1.25 per minute including VAT.
Your requests and sent drawings will be kept strictly confidential!


Warranty and guarantee conditions:
It's ensured that the product is not affected by errors which reduce its value or fitness for ordinary use.
Insignificant reductions in use are not considered.
In addition, any warranty or liability is excluded!


Postal address:


Dipl.-Ing.
Kurt Werdan * Engineering Office * Am Fuchsberg 26 * 69181 Leimen * Germany / EU


Contact: Telephone (00) 496224 950740 * Fax (00) 496224 950741 * E-mail: cad@bautab.de

Sales tax identification number according to § 27 a VAT law: DE214120815

Responsible for contents according to § 10.3 MDStV: Dipl.-Ing.
Kurt Werdan
In case of german laws, operators of websites are responsible also for the contents of "linked" sites, i.e. for any external sites to which hyperlinks are leading, if they do not explicitly dissociate from these contents. Therefore
the operator of this website is expressly dissociating of all linked external pages and their contents for legal reasons!